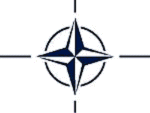 NATO/KLA Atrocities Against Yugoslavia

(in order to keep loading time to a minimum, I'm just including links to other's pic pages from now on)
(you're welcome ;-D )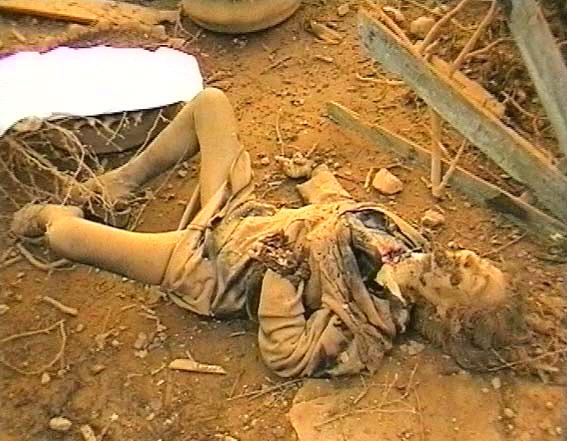 A Chronological listing of KLA terrorism
Day-By-Day Photo's of NATO Bombings


Cute baby, huh?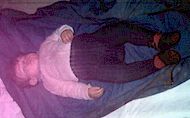 One of NATO's non-existent civilian casualties

This was her house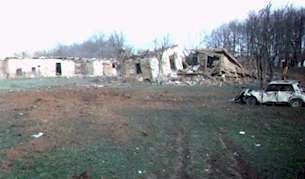 Hospital Bombed by NATO



Train bombed twice by NATO warplane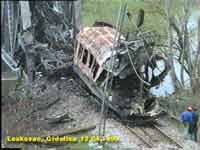 Village of Aleksinac after NATO bombing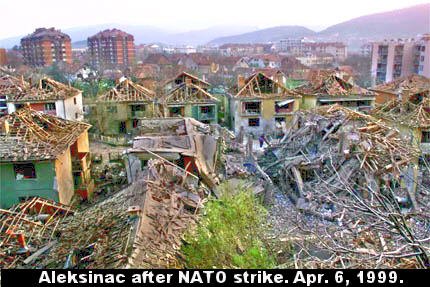 Historic Bridge before April 1st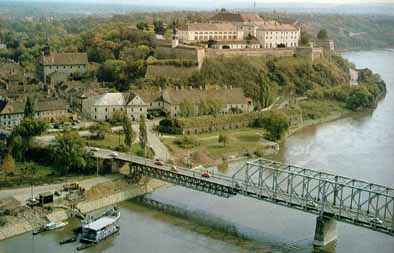 After April 1st



Victims of Albanian terrorism in the Village of Klecka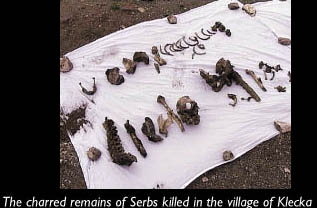 (this is all that's left after the KLA put them in lime factory ovens to destroy the evidence)

Massacred Serb found in KLA terrorist camp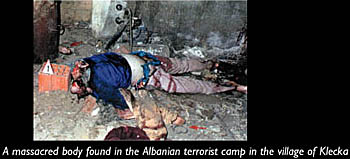 Victims of KLA terrorism in the Village of Glodjane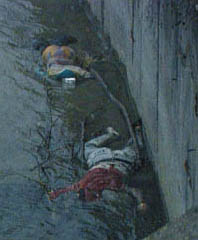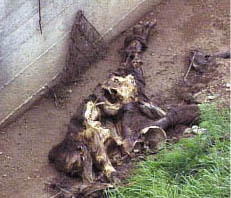 KLA Car-Bomb attack on the President of the University of Pristina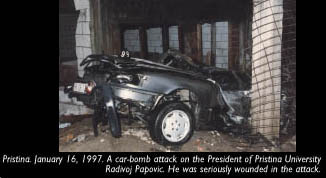 (he was seriously injured)

26 Year old Miroslav Vujkovich after the KLA was done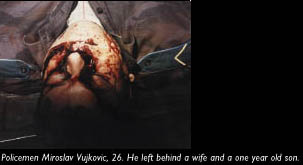 (he left behind a wife and infant child)

Albanian forester employed by Yu gov't killed by KLA




6 KLA victims found on road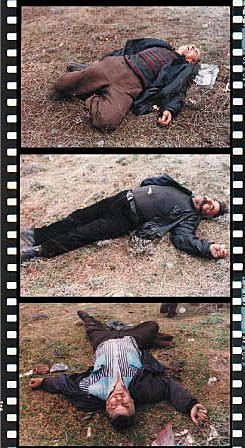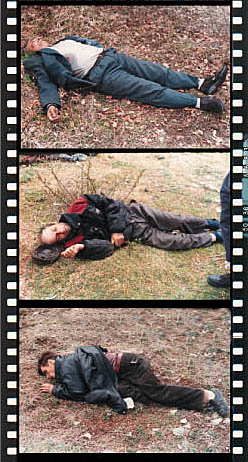 Serbs are a minority in Kosovo and have been under attack before the Yugoslav Army moved in. Ovens, rapes, car-bombs, assasinations, nothing is too extreme for the KLA. Separatist forces in every single breakaway republic have received military, medical, and financial support from neo-nazis and fascists operating in Europe and abroad, such as the SS Action Group.




Who are the REAL "ethnic cleansers"?